Re-frame Your Fundraising!
Let's face it. Band fundraising can be a complicated, time-consuming hassle. Yet it's a necessary part of your job.
Because we know the difficulties and frustrations you face with fundraising, we're offering a no fuss, simple solution guaranteed to bring in $$$.
So simple, in fact, that the program virtually runs itself.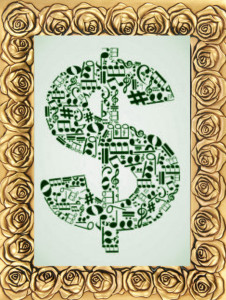 Step 1
The fundraising program begins with your normally scheduled, band portrait session. We recommend photos be taken during band camp to best manage time and reduce stress. However, they can also be taken during class time.
Either way, students have their uniforms and instruments ready for their individual photos. We take multiple poses of each student to ensure they look their best. Multiple poses = greater sales = more revenue for you.
With student or parent volunteers to assist, the process will run smoothly.
Step 2
When photos are ready for ordering – within 5 days – we supply you with a pre-made email template ready to send to parents. The email contains all the information they need to purchase photos from our secure online gallery.
Simply copy and paste the information into an email and send to your parent address list. Partnering with a volunteer parent or instructor will make sending the email even easier. Sending a follow-up reminder email is just as effortless.
Step 3
The best part comes once ordering has been completed. A portion of sales is returned directly to you to support your band. Band directors receive 30% of adjusted gross sales.
Start earning $$$ today. Call us now to book your band's photo date and re-frame your fundraising!